After a series of interviews, we came to our own conclusion that entertainment industry indeed offers a kaleidoscope of people and their roles, people and their stories, people and their humanity. There is a commonality that's glaringly obvious though. The Passion to perform. Without which a career in this industry is highly unsustainable. We are so privileged to have heard and witness the continuing journey of these artistes in their own right.
Winnie is as earnest as it comes. No frills honesty, grounded, diligent and yet possesses a great sense of passion for her talent.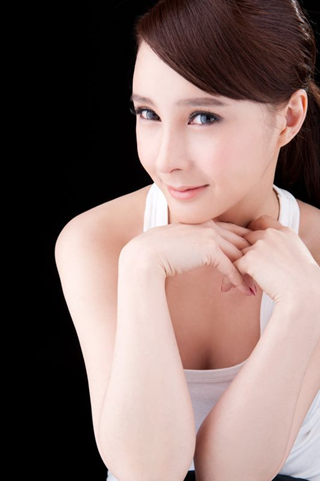 Her fame came early at an age of just 13 where she won the then coveted Asian singing talent show Asia Bogus Malaysia. Represented her country and came out tops at Asia Bogus Singapore as well as the youngest ever second runner up for the Asia Bogus Grand Championship in Tokyo. Pony Canyon the record label and the organizer of the singing contest was determined to sign Winnie to the label after her win. Offers of other recording contracts followed suit. Her trailblazing achievement and showcasing of her singing prowess catapulted her into the lime light while she was still a full time student trying to complete her studies in secondary school. Her mother was supportive of allowing free choice for Winnie to pursue her passion even as far as moving to Tokyo but her sister thought otherwise and is adamant that Winnie should at least finished her secondary education. She gave in to the latter. We heard the sighs of regrets.
Eventually, Winnie did engaged herself to one of Malaysia' top recording label called Follow Me Records in 1996. However, the signing did not dampen her enthusiasms to continue taking part in singing contests. The thrill of winning and exhibiting her self-assured singing ability was relentless. Regrettably realty bites. As a signed artiste, Winnie was not allowed to be crown winner despite her obvious popularity and talent affirmation at these contests.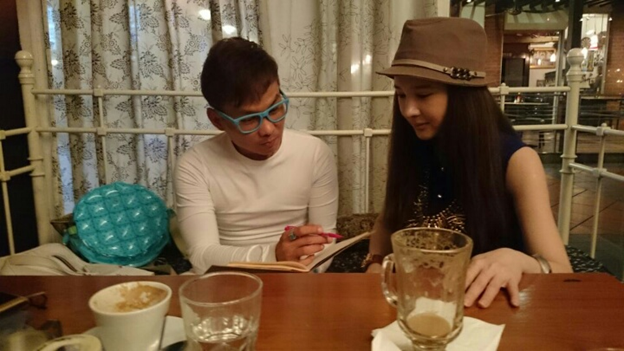 Having no solo albums released since her signing with record label, Winnie lamented that she was luckless as her contract coincided with the Asian Financial Crisis in 1997. She recounted sadly that even while her father was ill and subsequently passed on, hope of having her own solo release still did not materialize. Such is the unfulfilled ambition of an artiste who just wanted to repay a father's believe and faith in her talent. It was unfortunately not to be. Winnie's first LP was released in 1999 to much of her gratitude and relief.
Money and income has always been her pet peeves. Having come from a modest background, winning price money from singing competition was very much the way of life to support herself and career. Ironically, the recording contract that she so desire turned to be a stumbling block to legitimately winning singing contests and the big cash prices. By default she was not allowed to win. The going just got even tougher.
When ask how challenging the entertainment industry is to her, Winnie advocates generous amount of luck and favorable destiny are required for a successful career. She admitted that talent and hard work are only part of the equation. Without due diligence to build networks and contacts, a dream may just remain a dream. Winnie explained that upgrading and preparing one's already gifted talents for the greater opportunities to come is also imperative otherwise when the opportunities knocks, it will be a lost cause if you are not up to mark .
Winnie's proudest moment was when she was picked as the product ambassador for Pepsi singing their official jingle. Her voice was heard all over the radio waves and she was placed alongside other Pepsi star ambassadors such as Faye Wong, Aaron Kwok and of course the ubiquitous Michael Jackson then.
But when it comes to reality checks, Winnie readily admitted that entertainment career longevity in the Malaysia and to a larger extend in Asia is bleak. She believes it is a matter of culture as compared to western artistes who are generally appreciated for their talent regardless of physical attributes. Packaging of artistes in Asia is inevitable to extend their shelf life as it is the way the industry in this part of the world is being consumed by the audience.
On a more personal note, we quizzed our pretty guest about a recent media announcement of her beau. We asked if she is concern that such sensational news may negatively affect her career or conversely bring her popularity to the next level. Winnie is quick to defend her plus one's feelings by acknowledging that it is important to recognize the love of her life publicly. She even shares the fanatic advances of her fans to her other half. To Winnie, there's no necessity to be untruthful but always remain cordial in fending off her eager fans.
Our signature closing to the interview was asking Winnie what is the one word advice she would give to any newcomers. "Never Give Up" was the answer. Well it was actually 3 words ! Generally we will not compromise on the answer but for our modest Winnie, we shall make an exception.